Supporting Local Restaurants Amidst COVID-19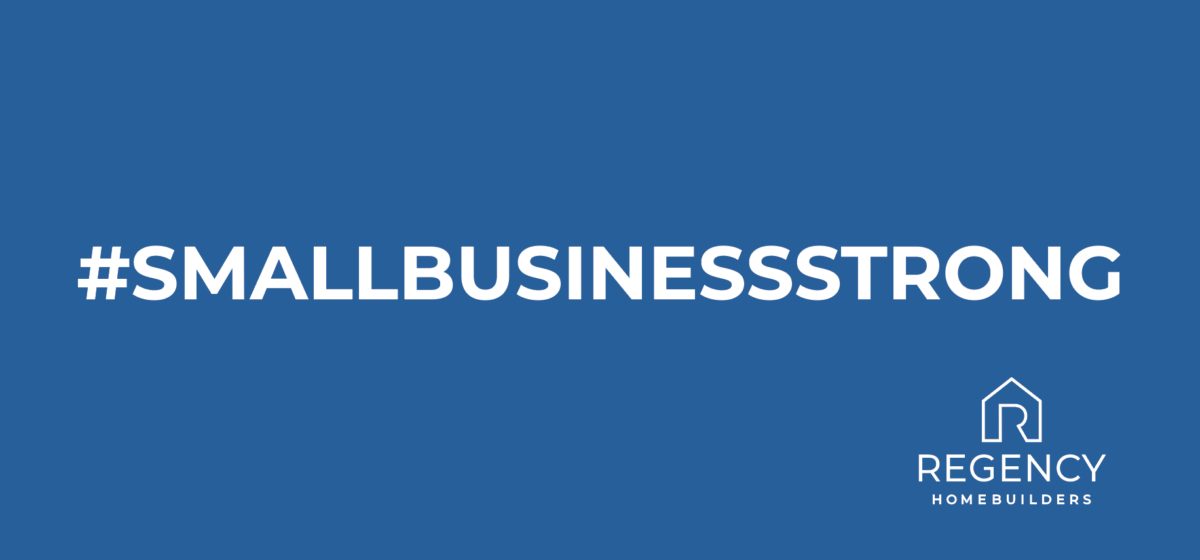 In light of current news – especially in how it affects the restaurant industry, we have compiled a list of some of our Regency Homebuilders Family favorites that are offering new take-out and delivery options. (Scroll to bottom for list)
Amidst the concern, craziness and uncertainty, one thing that we remain certain of is the need to support small, local businesses.
---
While Regency Homebuilders is the largest homebuilder in the Greater Memphis Area, we are, nonetheless, a small business. As our employees, customers, and vendors continue to depend on us we will weather the storm as best that we can. We are practicing social distancing, limiting nonessential access to our office and taking extra precautions; thoroughly cleaning before and after every appointment in both our Design Studio and Model Homes.
We feel extremely fortunate to have our jobs and the ability to continue our work through this time; especially as a small, family-oriented, business. As we reflect on our blessings, we also keep in mind other local businesses who do not have the option to continue business as usual.
During times like these, it is our responsibility to support our restaurant industry, to help them stay afloat, to ensure their employees are able to keep their jobs and get paid.
For many of us, eating out is an almost daily occurrence. This is daily income, tips, and job security that is no longer a constant for our friends in the restaurant industry.
Regency Homebuilders would like to invite everyone to take the number of meals that they typically eat out every week – and continue to do so through take out, delivery, and pre-made meal options that are being offered through local restaurants.
This not only helps local businesses in need, but also benefits you by giving you one less thing to worry about. With schools and daycares closing, groceries becoming scarce and many of us beginning to work from home; our daily responsibilities and "to-dos" have multiplied – and we all know cooking a meal for your family is not always a small task. Help our local businesses by letting them help you.
While there are countless businesses to support, we've included a list of some of the Regency Homebuilders Family favorites that are offering new take-home and delivery options that we know would love your support.
---
The SkyBox Gastropub (2140 W Poplar Ave, Ste 101, Collierville):
SkyBox remains open and is now offering a new "Grab N Go" and "Take N Bake" menu that features frozen take-home meals including pizzas, pastas, and more.
Wolf River Brisket (9947 Wolf River Blvd., Suite 101):
Both locations in Germantown and Olive Branch (6542 Goodman Road, Suite 117) will now be open from 11 a.m.-8 p.m. They are also offering curbside pick-ups and have partnered with DoorDash for deliveries.
El Mero Taco (8100 Macon Station, Cordova):
El Mero Taco has closed its dining room. To-go orders and curbside pickup are still available. The food truck is still in operation.
Restaurant Iris, The Second Line and Fino's (Midtown Memphis):
This restaurant family has made the decision to temporarily close all three dining rooms. Deliveries and pickups will be their sole focus for now. Check each restaurant's website for online ordering and new menu items.
Jim's Place (3660 S Houston Levee Rd., Suite 112, Collierville):
Offering to-go and curbside pickup options between 11 a.m. – 2 p.m., Monday – Friday
Let it Fly (9091 Poplar Ave, Suite 101, Germantown):
Will be open from 11 a.m.-8 p.m. Also offering curbside pickup as well as offering family meals for $39.99 to feed four to five people.

One & Only BBQ (Memphis, Southaven, Germantown):
One & Only BBQ is now offering delivery from their locations in Memphis, Southaven, and Germantown. Orders will be delivered in a 10-mile radius for a fee of $5. All four locations offering curbside pickup.
Ronnie Grisanti's (6150 Poplar Ave., East Memphis):
Ronnie Grisanti's is offering a free order of pasta for the kids with a purchase of an adult entree.
Staks Pancake Kitchen (Two locations: 4615 Poplar Ave. and 7704 Poplar Ave., Germantown):
Staks is now offering curbside pickup as well as expanded its to-go menu. New items include casseroles, soups, sandwiches, quiches, salads and more.